☆♥.•The Wager of a Lady (The Beautiful Barringtons, Book 4)
by Kathleen Ayers•.☆♥.•
Will he forgive her? Or let Georgina go forever?
I am pleased to announce a great book release by Kathleen Ayers, a talented author I met during my journey! Her historical romance with a second chance/secret baby theme, The Wager of a Lady, book four of The Beautiful Barringtons series, officially released today!
Yay, that's awesome! Congrats on your new release!
When a new book comes out, it's always an exciting time for an author!
Kathleen is giving us a look at her steamy historical romance, The Wager of a Lady. Let's find out more…

Leo believes in playing the odds and is rarely surprised until he meets Georgina, the rebellious young bride of Lord Masterson. A game of cards quickly turns into an unforgettable night that leaves Georgina compromised in both heart and body. Fans of steamy historical and secret baby romances will devour The Wager of a Lady by Kathleen Ayers, the next book in the Beautiful Barringtons Series.
Fantastic cover!
This is the blurb for THE WAGER OF A LADY.
Blurb
A notorious bastard of a duke.
Leo Murphy believes in playing the odds, as long as the house wins. As the owner of Elysium, London's most exclusive gambling hell, Leo's existence depends on predicting his opponent's next move. Rarely is he surprised. Until he meets the young bride of Lord Masterson losing at cards.
Georgina is beautiful, intelligent, possessed of a razor-sharp wit and a rebellious nature. She is completely unexpected. Leo is so struck by Georgina he doesn't know whether to bed her or befriend her. He decides to do both.
A rebellious young American.
Wed to the scandalous and elderly Lord Masterson, Georgina detests London. Mocked for her accent and her family's pedigree, she wants nothing more than to return to New York. When the wickedly attractive Leo Murphy offers to teach her how to play cards, she assumes he merely wishes to admire her bosom. She's half in love with him before the evening ends.
A wager that ruins them both.
One unforgettable night with Leo leaves Georgina compromised in both heart and body. Now she's keeping secrets from everyone, especially from Leo.
Will he forgive her? Or let Georgina go forever?
Buy Now or Read for FREE with Kindle Unlimited!
Universal Reader Link: https://books2read.com/u/bWQlWY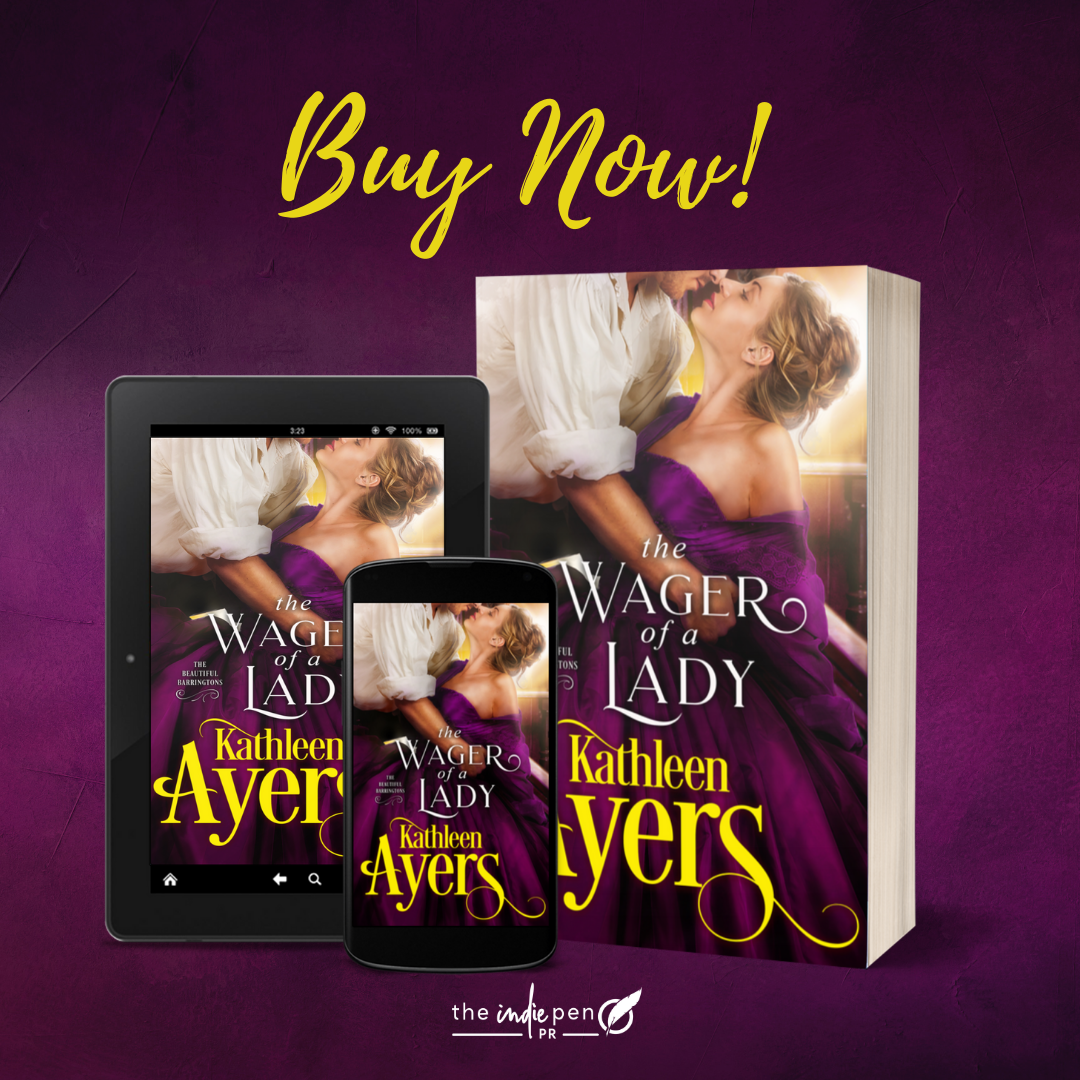 Here's an excerpt.
"Do you mind?" Leo pulled a cheroot out of his pocket without waiting for a response.
He flicked his wrist, lighting the end. The fragrant smoke spiraled up into the air above their heads, disappearing into the night. They sat in companionable silence for some time, with only the sound of the fountain.
"May I?" she said, holding out her hand for the cheroot.
He gave her an odd look but handed it over, the brush of his fingers against hers sending a tingle down her arm.
Georgina hadn't indulged in a cheroot since coming to London and before, she'd only done so to shock whatever gentleman had produced it from his pocket. Ben, ever complicit in her bad behavior, had taught her one day when she was fifteen. Maybe sixteen. It became a small bit of rebellion to steal cheroots from her father's study.
She took a short puff, blowing out a series of perfect smoke rings.
A sound came from Leo, sifting beneath her skirts like a wisp of the cheroot smoke, winding its way up her silken clad legs, identical to the sound he'd made when his head had been between her thighs.
"Quite a trick." Taking the cheroot from her, he drew in the smoke then leaned over and caught his mouth against hers, blowing the smoke gently between her lips before breaking away.
Georgina immediately formed her mouth into an 'O' and blew another perfect ring of smoke into the night air. She turned with a wiggle of her brows to find his gaze fixed on her. "I have many talents."
Tossing the cheroot, he ground it beneath his heel and reached for her before Georgina had a chance to move away. Fingers wrapping around the back of her neck, Leo pulled her close, mouth slanting against hers with exquisite tenderness.
"I still remember," he whispered against her lips, "the first time I saw you. Powder blue silk, your dangerously low neckline edged in Belgian lace. I kept waiting for a nipple to pop out."
"I wasn't sure you even noticed I had a bosom."
"I noticed everything about you. The way the silk of your gown rustled when you moved. The sound of your accent flattening every lovely word you spoke. Your scent, like something wild growing in the forest."
"I told you." Heat wafted off his body. "It is only soap."
"I couldn't take my eyes from you. I still can't." Leo leaned back, eyes shining with something that looked very much like anguish before he jerked his head away.
Wow, so sexy! Love the tension here.
Thanks for telling us about your new book! 😉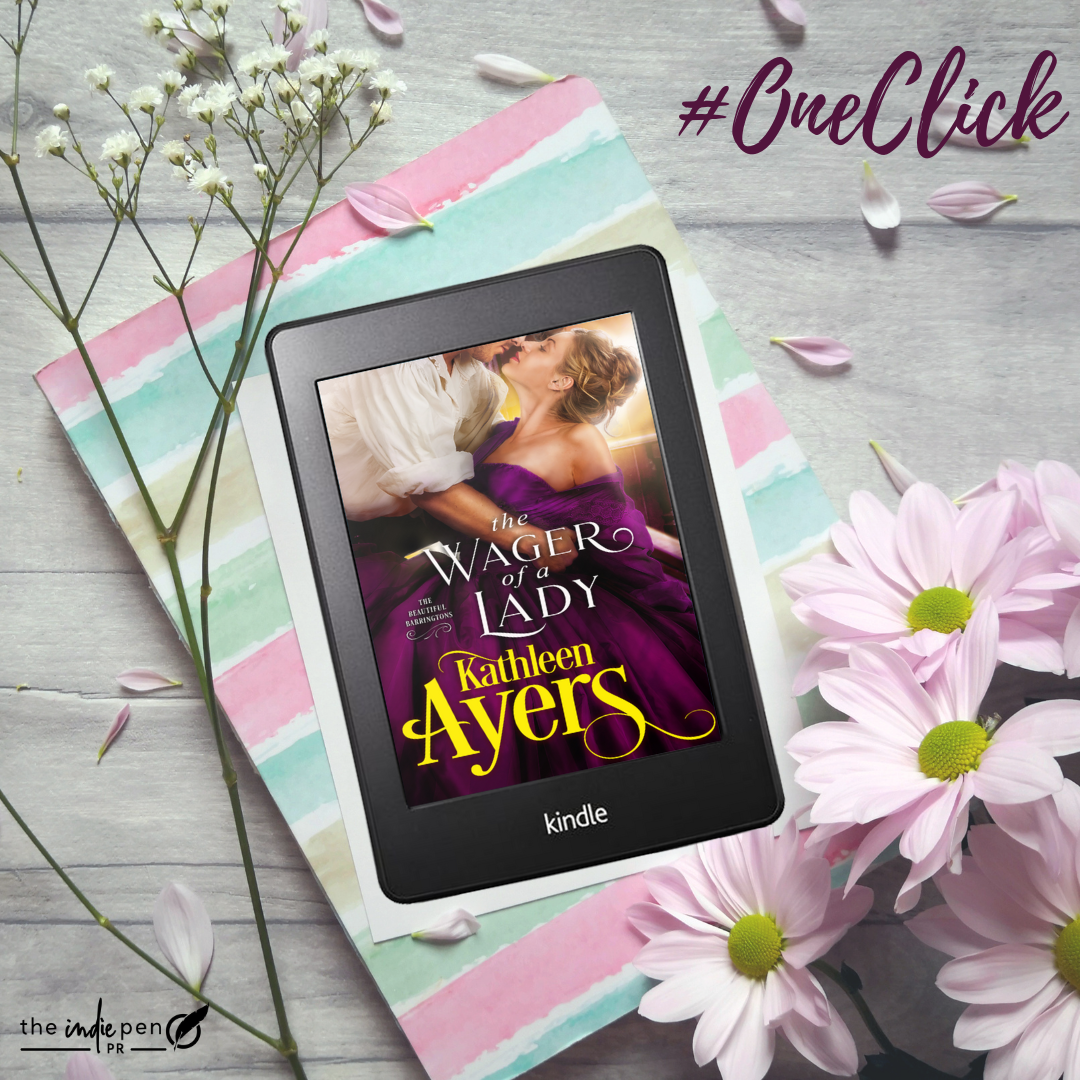 Buy Now or Read for FREE with Kindle Unlimited!
About Kathleen Ayers
Kathleen Ayers is the bestselling author of Regency and Victorian romance with strong, witty damaged heroes who can't help falling for intelligent, sassy heroines. An avid reader, Kathleen fell in love with historical romance as a teenager after picking up a copy of Sweet Savage Love. She reads everything, from romance to thrillers, Stephen King, and fantasy. When her nose isn't stuck in a book, Kathleen tries to garden (with mixed results), works on perfecting her charcuterie board skills and enjoys a good wine tasting.
A Texas transplant, Kathleen shares a backyard swimming pool with her husband, son, and two very spoiled dogs.
Follow: Facebook | Instagram | Reader Group | Goodreads | BookBub | Website | Newsletter | Amazon
Let's also give credit to Kathleen's sponsor, The Indie Pen PR…
Thanks again, Kathleen! We hope to see you back on ILRB sometime. 
Happy reading, everyone! And have a great rest of your week! ♥